TRADE ROUTES
Transported by the breeze of Time to an era of Exploration and daring Adventure, Penhaligon's collection Trade Routes is infused by the vast array of exotic ingredients that arrived into the London docks at the end of the 19th century.
Known as the Warehouse of the World, the docks were dense with the opulent and the fantastical and the air overhead filled with a fragrant pot pourri. Tea, spice, silk, pearls, rum; all found on the homebound Clipper merchant ships, menaced by privateers and pirates and serenaded by the Trade Winds.
This rich collection offers a journey to magical, distant lands.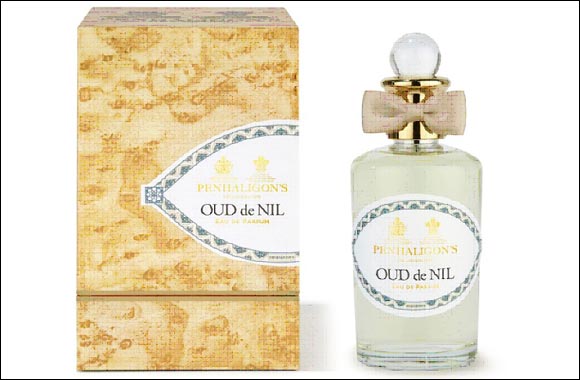 OUD de NIL
What could possibly be more dazzling and exotic than a cruise down the Nile?!
The daringly modern travellers are travelling light: trunks of silver, china cups, leather bound books, petticoats, umbrellas and hard hats.
Through the gentle, hazy glow of dawn, the past draws into sight: Pyramids a-hoy! A crisp morning breeze carries the scent of luminous grapefruit, steeped in solar jasmine inside this watery Oud. Sweet orange blossom entwines with rose.
The dancing white sails of the Felucca find a contrast in the structuring mast that calmly transports Victorian explorers, Egyptologists and archaeologists fascinated by the Ancient tombs, the pharaohs and the fecund banks of the longest river. Guaiac wood and deep amber-Oud bring a reassuring depth.
A light-filled sail journey across the Orient – with a light-filled Oriental.
Perfumer: Christian Provenzano
100ml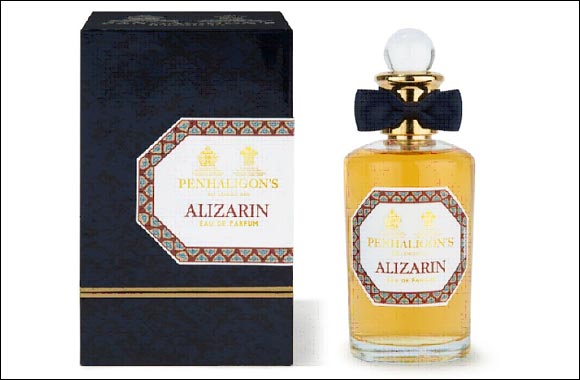 ALIZARIN
Like a starry night in a warm Middle Eastern desert,Alizarin has stories to tell.
Stories as Ancient as the Pharaohs, and as acclaimed as their perfumers. Intense and untamed it finds a more restrained etiquette with a soft, pigment-powdery dimension.
A complex, traditional Oud, inspired by the pigment Alizarin, precious to the Egyptians when they needed to turn textiles red, and adopted by British generals when they needed to look dashing on the decks. (What better to set of the white of their breeches?)
Alizarin trumpets round top notes of mandarin, a fine tuberose (green, white and narcotic) as iris blends with a warm mimosa. A rich, port-like sophisticated-sweetness envelops like a warm breeze.
The emotional depths achieved by the rare resins, pronounced leather and Vetiver are such that one is bound to wonder if this fragrance was not worn by Cleopatra herself?
Perfumer: Christian Provenzano
100ml
Fragrance Notes Fragrance Notes
Top Notes: Bergamot, Grapefruit
Heart Notes: Jasmine, Rose, Geranium, Orange Blossom
Base Notes: Oud, Papyrus, Guaiac wood, Resins,Amber
Top Notes: Mandarin, Narcisse
Heart Notes: Tuberose, Orris, Mimosa
Base Notes: Oud, Leather, Olibanum,Vetiver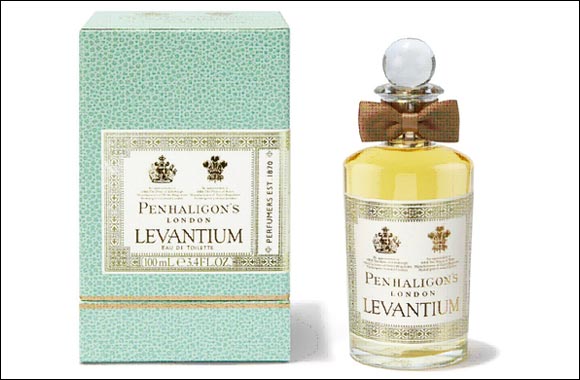 LEVANTIUM
Not for the timid or the shy, this fragrance is for the pirates who like their balmy evenings long, and who drink their Caribbean rum neat.
A refreshing grog with a liquorous heart. A treasure-chest rich with saffron, aromatic davana and absinth. A dark night illuminated by the floral (jasmine, ylang, ylang, rose) Island breeze. And instead of gold and silver - the equally precious oud and noble woods (patchouli and cedar-wood), tempered only by rare vanilla and amber.
The appeal of sugarcane liquid-gold - as every merchant of the British West Indies knows - is that powered by the twice-daily rations of rum, the long sea-voyage is twice as fast. Back at the London docks, mysteriously, the barrels of rum turn, this time, into sacks of gold.
Perfumer: Christian Provenzano
100ml
Fragrance Notes
Top Notes: Bergamot, Davana, Saffron,Absinthe
Heart Notes: Rose, Jasmine, Violet, Clove, Cardamom, YlangYlang, Peach
Base Notes: Amber, Myrrh, Guaiacwood, Sandalwood, Cedarwood, Oud, Patchouli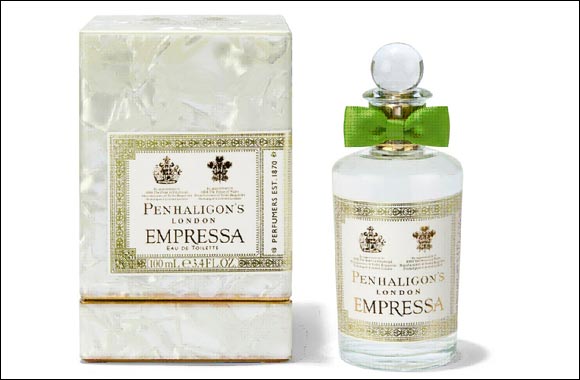 EMPRESSA
As one would expect of an Empressa, she travels in style: all abundant pearls, mirrors and fine silks. Like her scent, she leaves a seductive and lasting impression but her noble airs are clothed elegantly in grace. Florals and fruits are exquisitely combined, tamed, because whilst she is sweet she is anything but cloying/clingy.
A Middle Eastern Rose, from Damascus, makes the fragrance tender; geranium and pepper bring verve.The opening trilogy of blood orange, bergamot and mandarin serve as an inviting, radiant smile. But what lingers of the Empressa, are the sensual depths of amber, patchouli and precious woods.
She may always wear immaculate pearls, but the Empressa has a secret fondness for silks and spice. Bright, soft and deeply sensual are the textures of this luxurious, luminous cloak.
Perfumer: Christian Provenzano
100ml
Fragrance Notes
Top Notes: Blood Orange, Bergamot, Mandarin
Heart Notes: Peach, Cassis, Dewberry, Rose, Neroli, Geranium, Cardamom, Pink and Black Pepper
Base Notes: Vanilla Pod, Cocoa, Frankincense,Amber, Musk,Woods, Patchouli, Sandalwood, Maltol
The Penhaligon's Trade Routes Collection, are available;
Lebanon: ABC Lebanon.
KSA: Rubaiyat and Laure Boutiques.
Kuwait: Harvey Nichols and House of Perfume.
Qatar: Harvey Nichols, Doha.
online at www.penhaligons.com
#VeryPenhaligons