Welcome to LivNordic Spa & Wellness in Cayan Tower. Our fourteenth edition of our Newsletter is here to inspire you to a Nordic lifestyle & healthy living.
We are excited to continue hosting our Mindful Monday's & Wellness Wednesday's during the month of May. This gives you an excellent opportunity to treat yourself to the spa experience you haven't tried yet, or perhaps prepare your body for the holy month of Ramadan.
We would also like to introduce you to a few new treatments this month, "Thai Massage and Balinese Massage". You can learn more about them on the third page of the newsletter.
Wishing you a happy & healthy month of May!
Carolina Moquist, Spa Director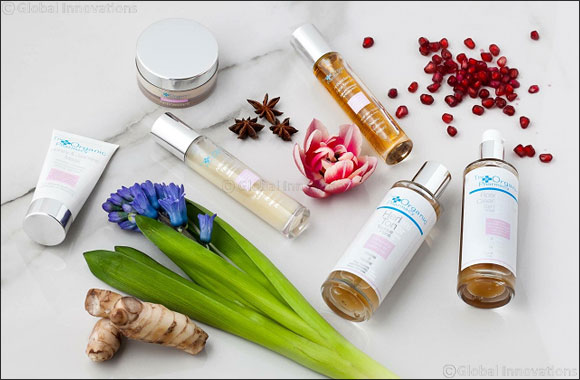 LivNordic Treatment Offers
Mindful Monday's & Wellness Wednesday's at LivNordic
Book your spa experience on a Monday or a Wednesday in May & receive 1 additional spa experience for free*
A Drink of Wellness
Did you know that Icons now are serving fresh & organic juices?

Order your favorite healthy juice after your spa experience & receive 15% discount * Icons offers a selection of healthy fruits and vegetable juices.
*These offers can not be combined with other discounted offers. Terms & Conditions may apply
Contact : 04 5516414 for more information.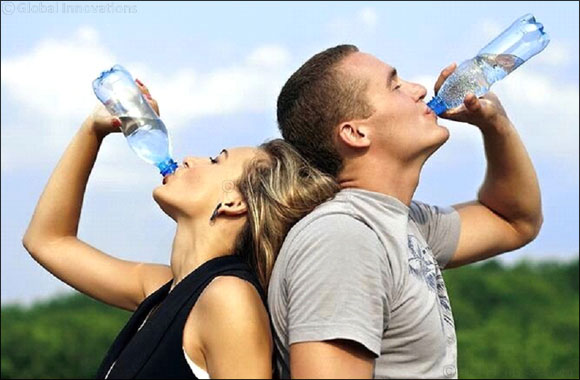 Beat The Heat – A Few Tips on How to Prepare for the Hot Summer
Increased climate temperatures, which come with the change of season can cause an unprepared body to go into shock and overheat, therefore causing a considerable amount of stress on your body, whilst making you feel quite uncomfortable. Summers are hot and often long, especially here in the Gulf Region. Here are a few tips to help you get through the hot season with a little more ease.
Eat small meals - Eating large meals will overload the digestive system and can produce an overly warm energy in the body. Remember this: "eat light, feel light".
Avoid spicy food – Spicy and seasoned foods have a warming effect on the body, which can cause an increase of perspiration.
Eat foods that are easy to digest -This goes back to the "eat light, feel light" quote. Consuming fresh leafy greens and fruits are also much more refreshing then a heavy steak.
Drink plenty of water - Water prevents dehydration, improves your digestive processes; adds moisture to the skin and prevents dryness.
Wear a sunscreen - This is extremely important. We must not forget that while we are caring for our body on the inside we should not neglect the largest organ on our body "Our Skin" on the outside minimum factor 30 is a must!.
Exercise - Exercise ensures that we are keeping our body fit and healthy. Tip: Refrain from exercising outdoors midday during the summer season, go for early morning workouts or join a gym.
Have a Wonderful Summer !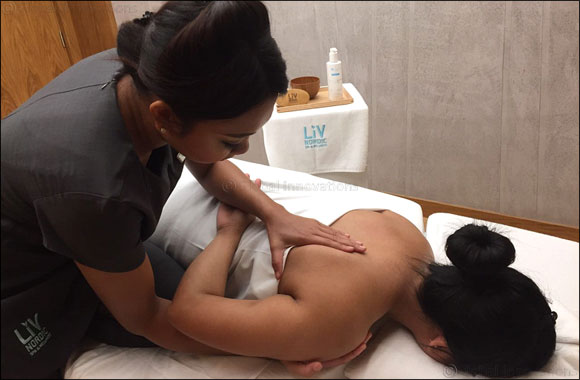 Newly Introduced Spa Experiences
THAI MASSAGE - 60 min 425 AED / 90 min AED 550
Thai massage is a form of body work that has gained wide popularity in the West. It is quite different from other forms of massage as there is no oil used. A complete Thai massage incorporates a traditional combination of point pressure, energy meridian work and yoga like stretching for an invigorating and balancing experience. A great stress and tension reliever and very effective in helping to feel completely relaxed.

BALINESE MASSAGE - 60 min 425 AED / 90 min AED 550
Balinese Massage is a full-body, deep tissue, holistic treatment. It uses a combination of gentle stretches, acupressure, reflexology and aromatherapy to stimulate the flow of blood, oxygen and energy around your body and bring a sense of wellbeing, calm and deep relaxation. Balinese massage uses a variety of techniques including skin rolling, kneading, stroking and pressure-point stimulation combined with the aromas of essential oil.